The Porsche Joyride.
Your introductory lap to the world of Porsche.
You love making spontaneous decisions and always want to be flexible when planning your leisure time? No problem. Our Porsche Joyride is as spontaneous as you are. This offer can not be booked in advance. Simply visit the Porsche Experience Centre during our opening hours without prior notice, enjoy the wide range and the view in our Carrera Café, visit the exhibition of contemporary and historic Porsche models and stroll through our Porsche Design Store. Then it's off for a joyride.*
Take a seat in the fully electric Porsche Taycan CT. Your whole family is welcome to join you. Up to 3 persons can take part in the sightseeing tour. An experienced Porsche guide will steer the vehicle and show you all the highlights of Porsche Leipzig. You will drive past our state-of-the-art production facilities, discover a selected section of the Porsche on-road circuit and take a detour to our off-road area. With a bit of luck, you will even meet our aurochs and wild horses there. One thing is guaranteed on every sightseeing trip: you will learn fascinating facts about Porsche and the Leipzig location.
| | |
| --- | --- |
| Duration | approx. 25 minutes |
| Language | English and German |
| Minimum age | 6 years |
| Dates | This offer can only be booked on site on request during the opening hours of the Carrera Café. A reservation is not possible. |
| Price | 49,00 € per trip with up to 3 people (minimum 1 adult + max. 2 additional people) |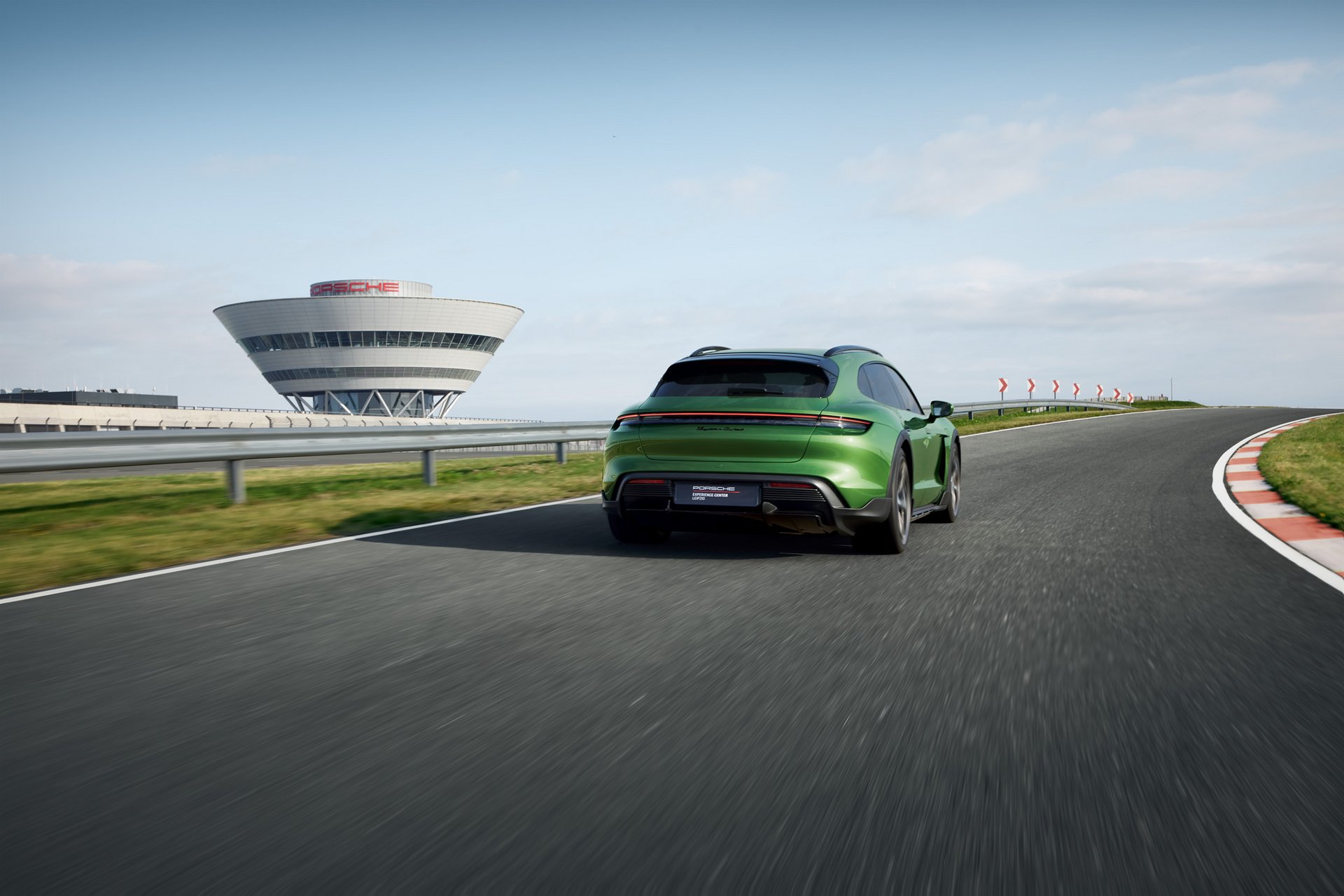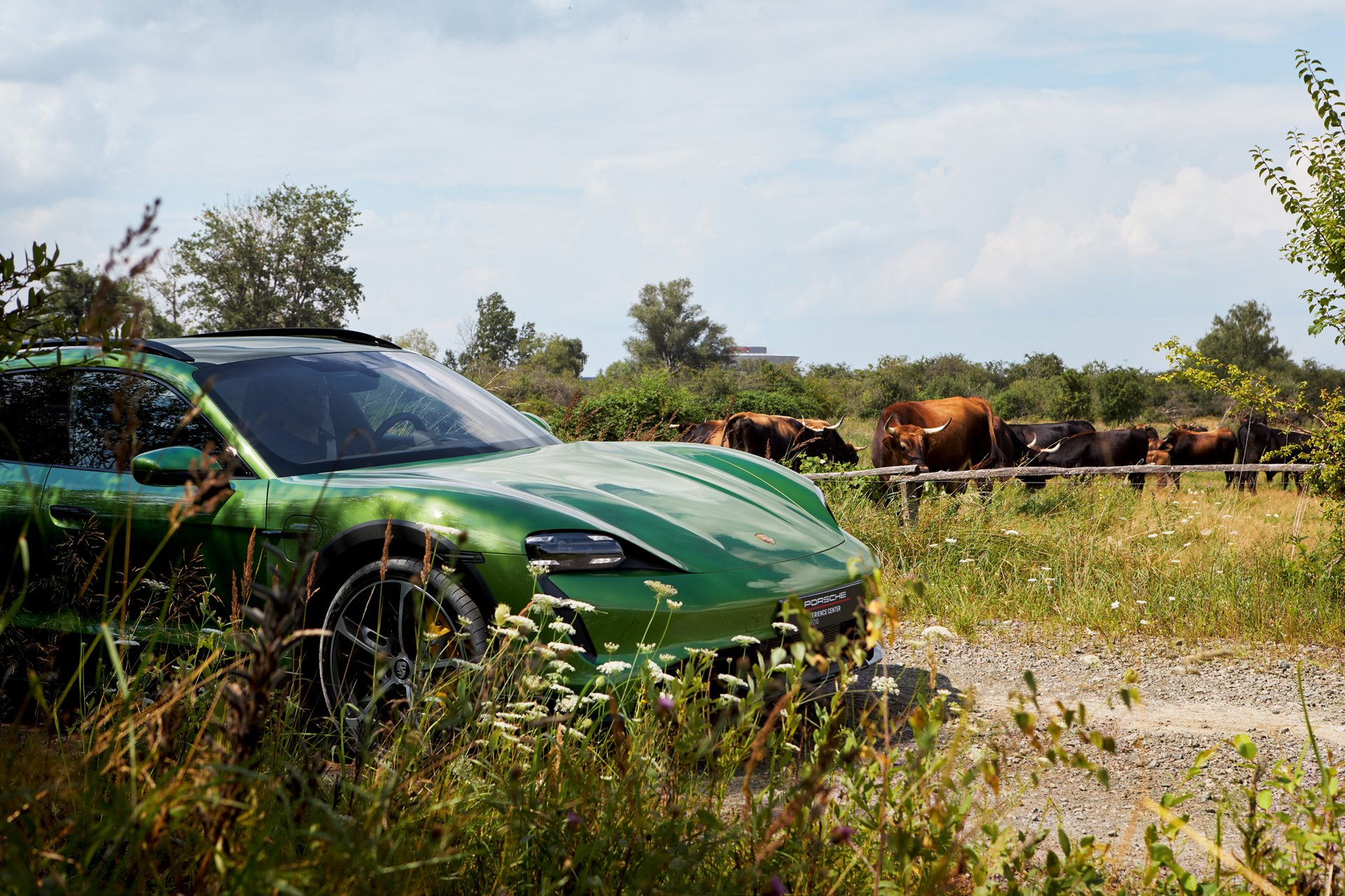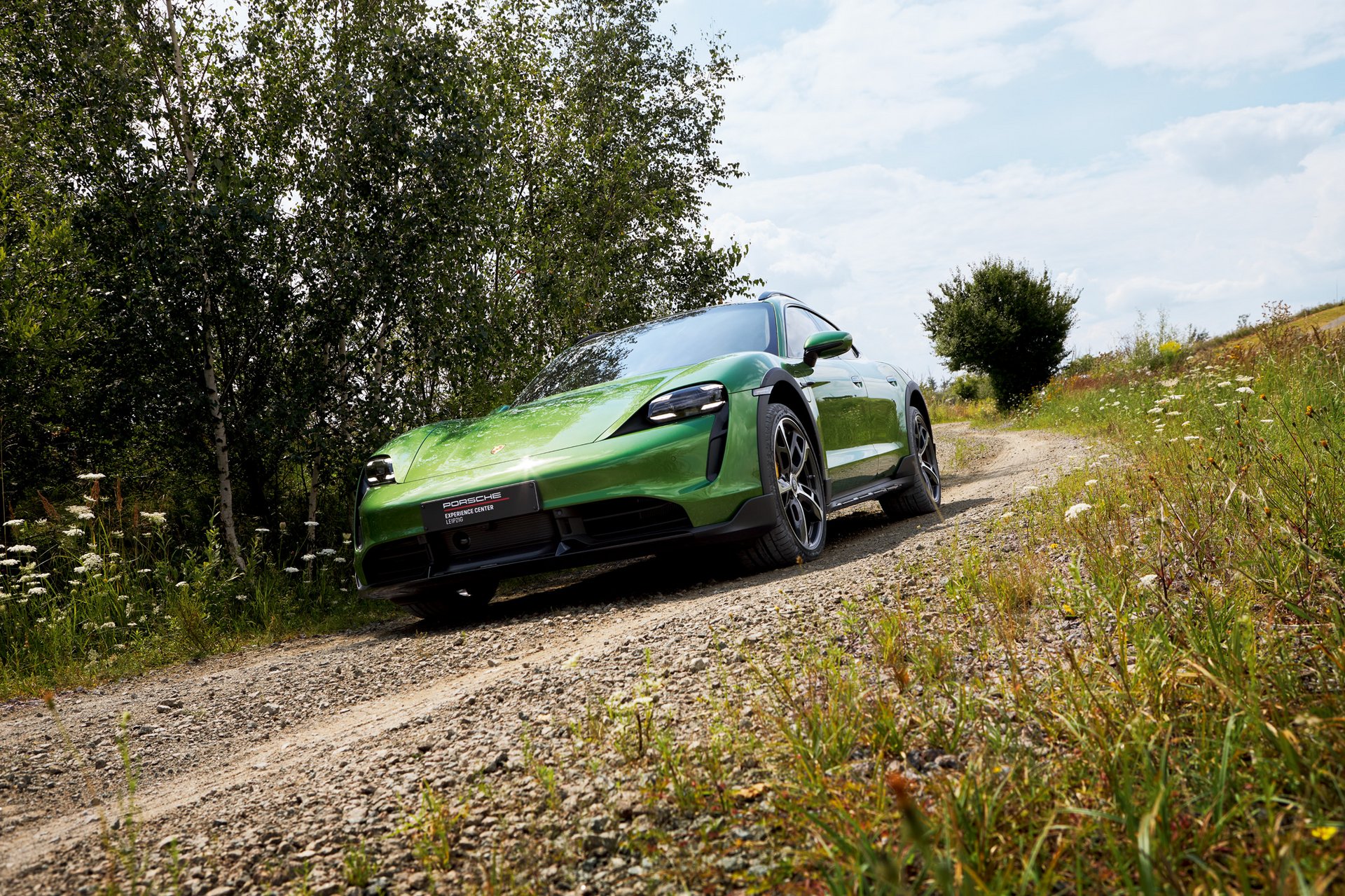 Note: Porsche Leipzig will be closed from 22nd July 2023 to 13th August 2023 inclusive due to the summer holidays. Please note that we cannot work on enquiries and purchase orders during that period but will process all requests from Monday, 13th August 2023 on. We apologize for any inconvenience this may cause.
Fuel Consumption and Emissions
Taycan Turbo Cross Turismo (WLTP)*
Taycan Turbo Cross Turismo (WLTP)*
Fuel consumption/Emissions (WLTP)*
Electrical consumption combined (weighted) (model range): 24,2 - 21,2 kWh/100 km
Electrical range combined (EAER) (model range): 423 - 485 km
Electrical urban travel range (EAER city) (model range): 533 - 616 km