For hot coffee specialities and cool views. Our café directly at the circuit.
We invite you to come here to relax and enjoy the legendary Porsche atmosphere.
The Carrera Café was designed with the Porsche 911 Carrera RS 2.7 in mind. You will find all the stylistic elements of this classic car in our café, from the iconic bright yellow colour and pepita seat fabrics to lovingly chosen details such as cushions, cups and chairs that reference vintage 1970s designs. In addition to a unique panoramic view of the track, special attractions include a futuristic wall painting by the well-known Scottish artist and self-confessed Porsche fan Chris Labrooy.
By the way: from 25.03.23 the Porsche Experience Center Leipzig and the Carrera Café will be open again on Saturdays from 10 am to 4 pm.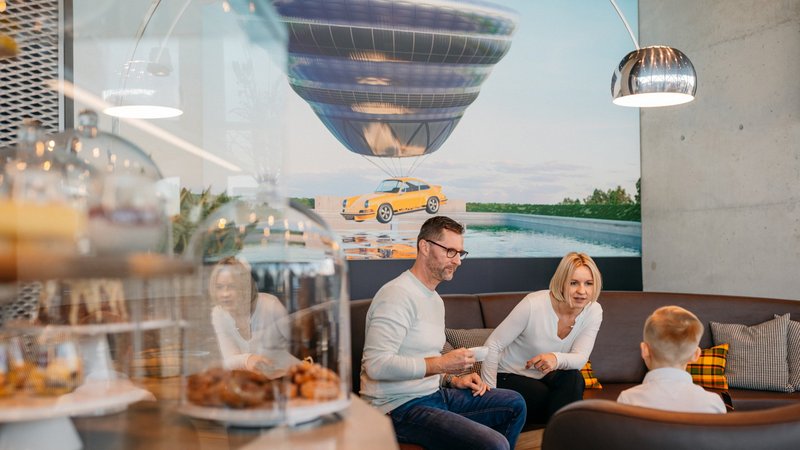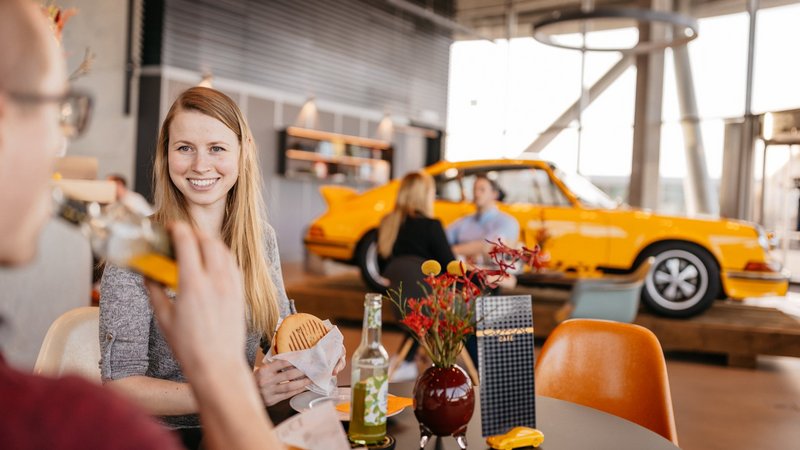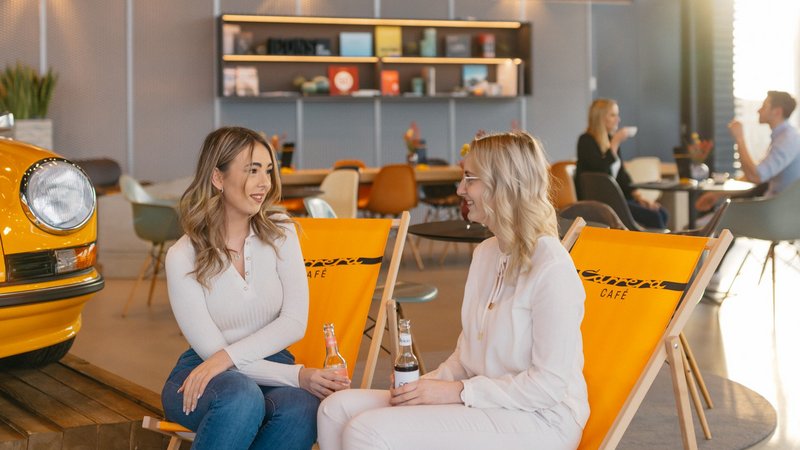 Pit Stop
25 seconds standing time. The perfect espresso á la Porsche.
Carrera Café offers a varied range of seasonal savoury and sweet snacks accompanied by a range of speciality coffees. Start the day with our Carrera breakfast or let yourself be surprised by the changing weekly offers of our in-house gastronomy. We will indulge both your eyes and your taste buds. Take some time for your very personal Porsche experience. A pit stop in Porsche style.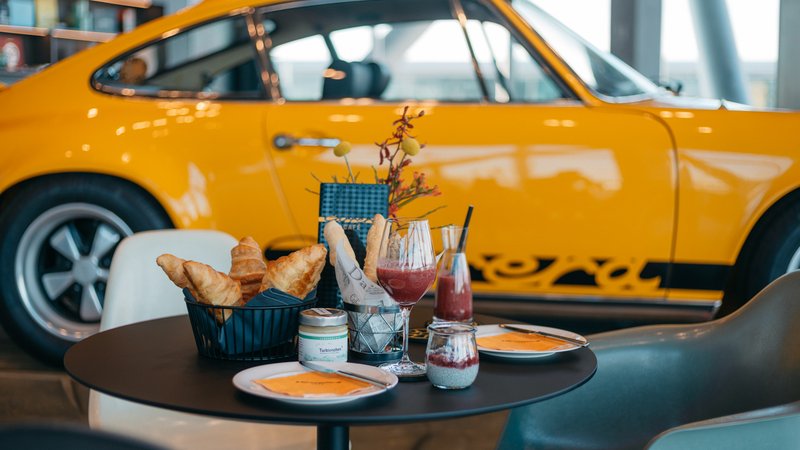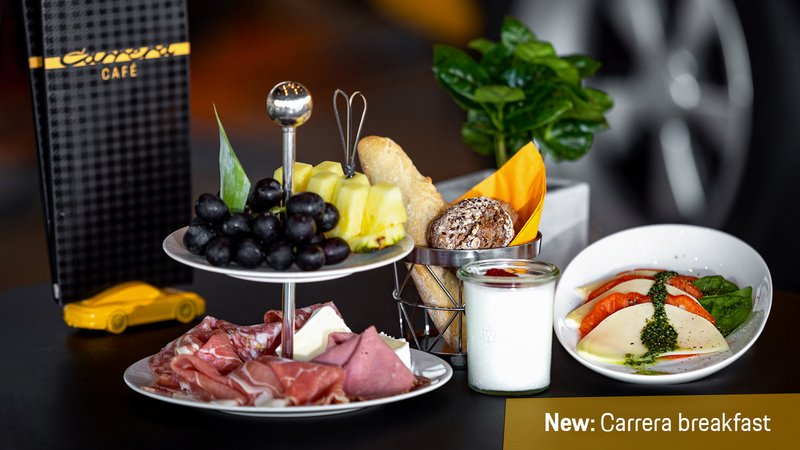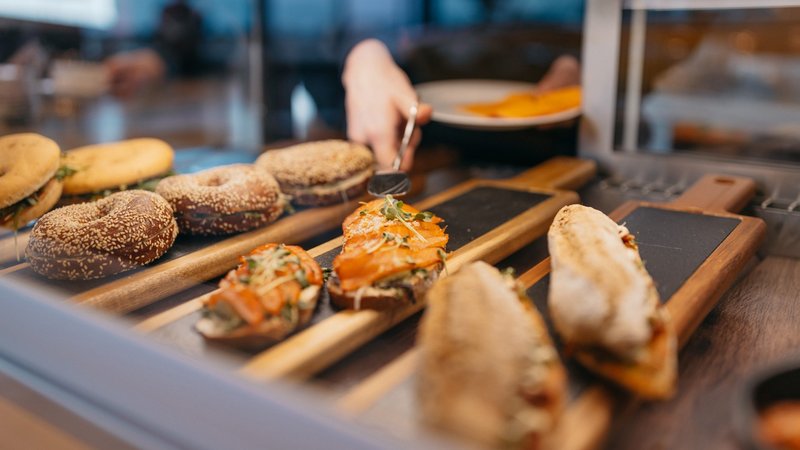 Look around
Look backwards. Look forwards. It's all right there.
Travel & Details
Important information, short and concise.
Address:

Porsche Experience Center Leipzig
Porschestraße 1
04158 Leipzig

Entrance is on Porschestrasse, Gate 1 North,
Visitor Entrance Porsche Experience Center.

Routing Google Maps Routing Apple Maps

To use the functions Routing Google Maps or Routing Apple Maps, the respective Google or Apple software is required. If your end device does not have the Apple Maps app, for example, a display via Google Maps is possible. If you do not want this, please transfer our address to your individual navigation system.

Registration:
You do not need to register in advance to visit the Carerra Café.
Opening times:
Monday to Friday from 8 am to 6 pm
Saturday from 10 am to 4 pm
Closed on Sunday
Payment options:
Cash/EC card/credit card
Contact:
+49 341 999 13 530
carrera-cafe@porsche-leipzig.com
Porsche Turbo Charging
Recharge your batteries. Fill up with emotions.
Make use of your time at the Carrera Café to charge your electric vehicle's battery using a high-performance charger. Our fast charging park is one of the most high-performance facilities in the whole of Europe, with 12 x 350kW DC fast charging stations and 8 x 22kW AC charging stations, and is open for everyone and all vehicles, 7 days a week around the clock. Whether you want to visit the Porsche Experience Center, are on your way home or just passing through. There's no need to book in advance.
Here you can find important information on the charging park.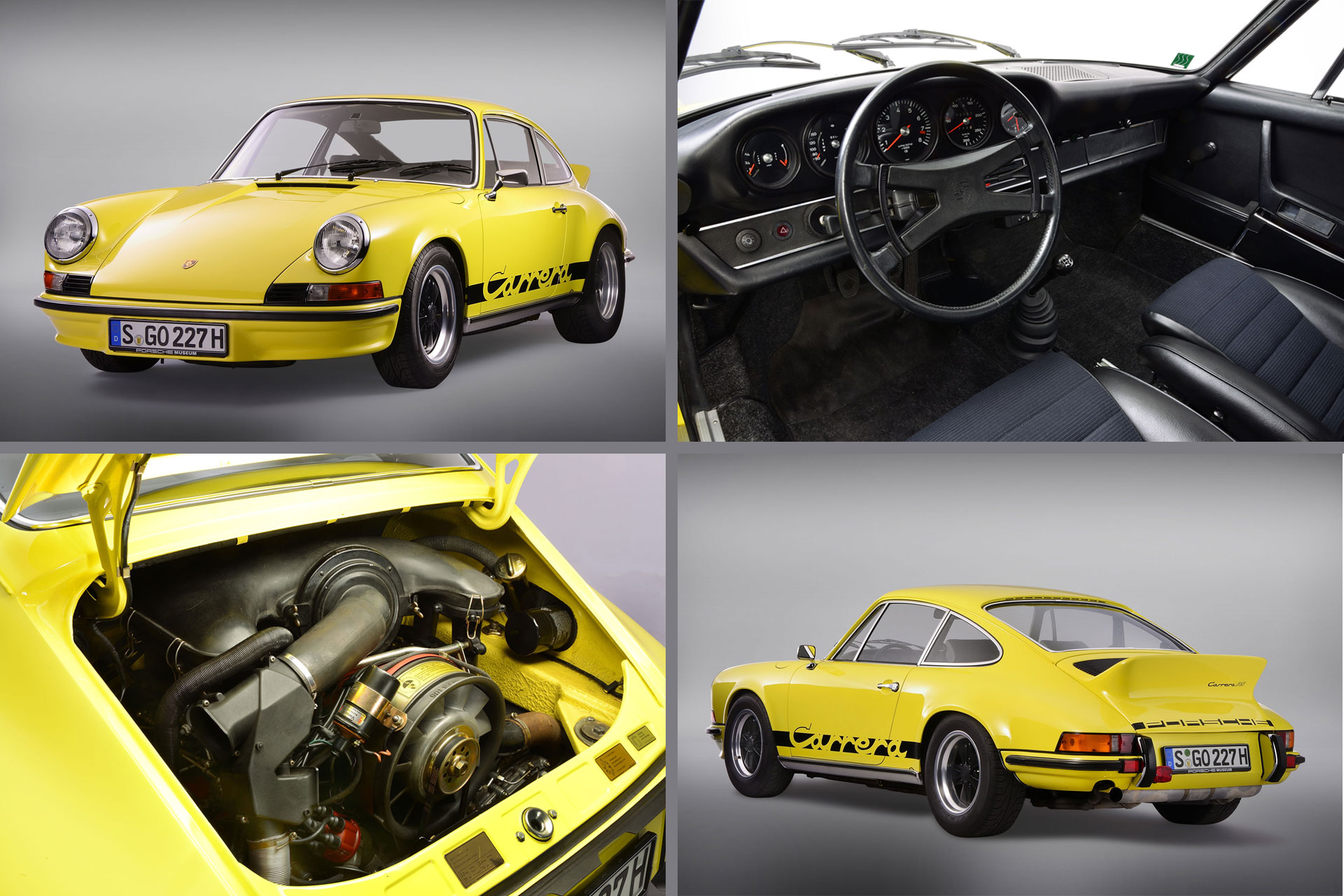 Porsche 911 Carrera RS 2.7
At Porsche, the Carrera designation was only ever given to a model in their model range that was exquisite in terms of performance and presentation. Nine years passed since its first presentation at the IAA in Frankfurt before a Porsche Type 911 was allowed to bear the Carrera lettering for the first time, based on the road classic Carrera Panamericana (race in Mexico/South America). The exterior feature of the Carrera RS 2.7 from 1973 was the distinctive rear spoiler, popularly known as the "duck rump". It was the fastest German production car of its time. With the use of aerodynamic aids, Porsche set a trend. Without compromise, the sparsely equipped coupé lived out the equation "more power through more displacement minus weight".
Porsche Leipzig Onroad Track
Accelerating, braking, going into the corner, holding the ideal line.
An indescribable feeling. You will soon notice that for yourself. In every hundredth of a second. On our 3.7 km long circuit, which quotes famous race track sections of the motorsport world: from the first curve, modelled on the Suzuka S, to the last combination of curves reminiscent of the Suntory Corner. You can experience this feeling with our Co-Pilot and Pilot programmes.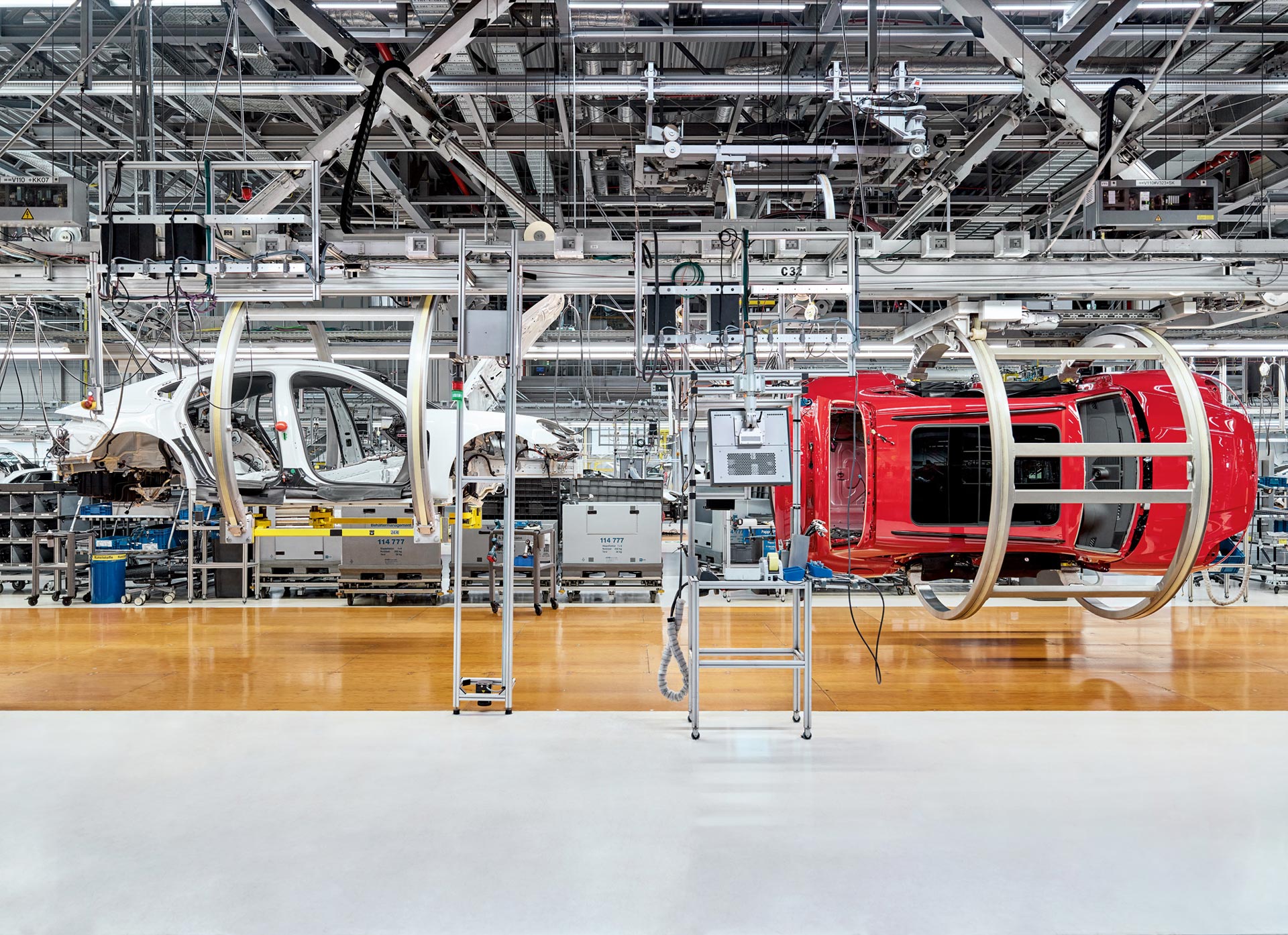 Porsche Leipzig Factory
Dream start for dream cars. And you are there live.
Go on tour with us! And see at first hand how a Porsche is made. Experience the production of the Porsche Panamera and Porsche Macan live on a factory tour. Whether as part of our classic tour or a factory tour especially for families with children.