More emotions for everyone.
Welcome to the Porsche Experience Centre Leipzig.
Porsche epitomises momentum, innovation and thrills, and the unbridled drive to keep developing. Pushing the limits. Creating something new. This was motivation enough for the customer centre in the Porsche factory in Leipzig to reinvent itself after 20 years of existence. The goal is to share the passion for unique Porsche experiences with even more people.
Thias is why we will take our place within the Porsche World as the Porsche Experience Centre Leipzig from May 2022 and open our factory gates to drop-in guests. With new experiences and a range of offers for sports car enthusiasts, dreamers, rev-heads, explorers, their friends and the whole family. With the promise of more emotions for everyone.
Visit us for a unique experience, whether it's a factory tour, a culinary highlight or a driving event. Or just drop by from Monday to Friday from 10 a.m. to 6 p.m. or on Saturday from 10 a.m. to 4 p.m. – no appointment needed! Visit our vehicle exhibition with modern and historic Porsche models. Or relax and enjoy a view of the race track in our Carrera Café. Depending on availability, you can also book a factory tour or a driving experience on site. Whether you've been planning and looking forward to your visit for months, or spontaneously decide to drop by, we are looking forward to welcoming you.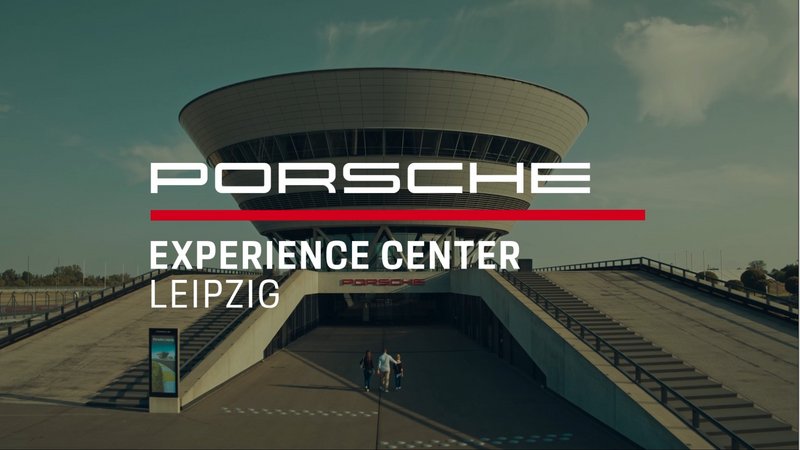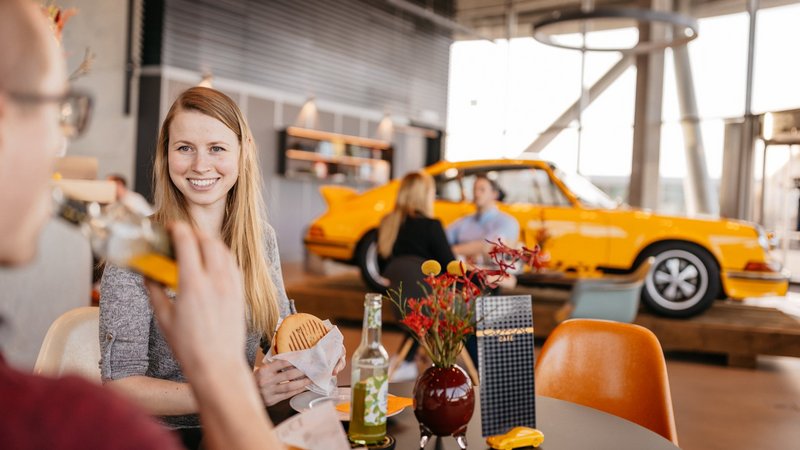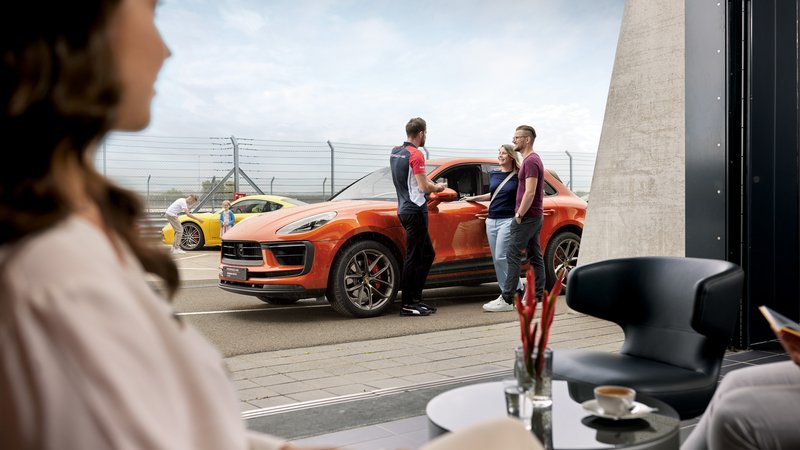 For spontaneous visitors.
Just roll up? Now you can at the Porsche Experience Centre! You can visit the new Carrera Café for a coffee and a snack, or climb into the fully-electric Porsche Taycan CT as part of our Porsche joyride: a sightseeing trip for the whole family that can be booked on site.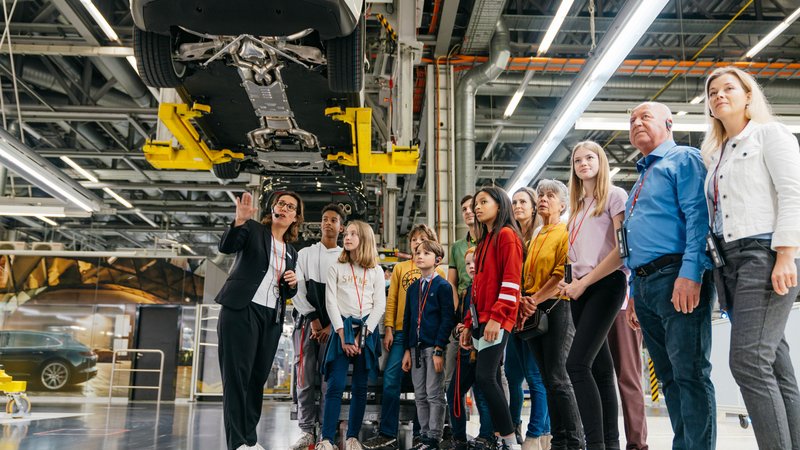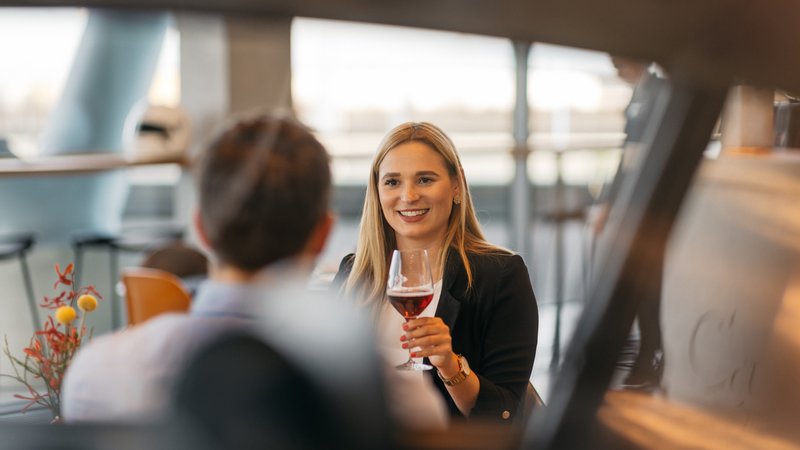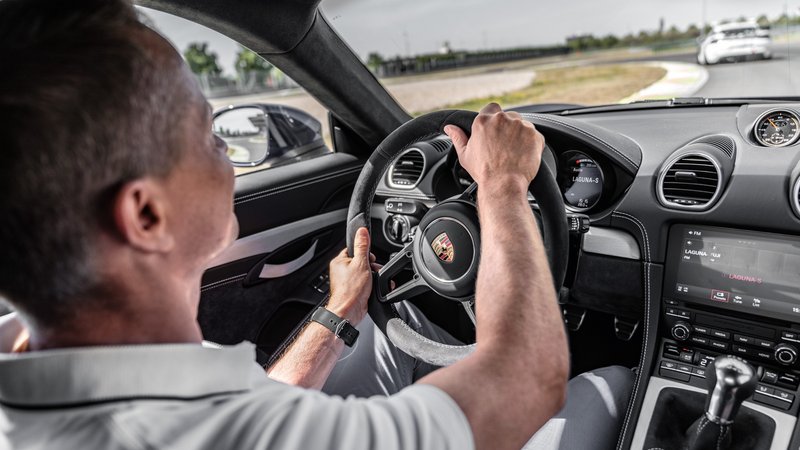 For adventure seekers.
Visit, enjoy, drive? We have the right Porsche experience for everyone. Whether it's a factory tour, dinner in the Porsche Restaurant or a driving event, in the cockpit with a motorsport professional or at the wheel of a Porsche of your choice – choose your experience and the desired date in advance, because anticipation is half the fun.
Address:

Porsche Experience Center Leipzig
Porschestraße 1
04158 Leipzig

Entrance is on Porschestrasse, Gate 1 North,
Visitor Entrance Porsche Experience Center.

E-mobility:
DC fast charging stations: 12 x 350kW
AC charging stations: 8 x 22kW
Open 24 hours a day, 7 days a week.
Click here for more information.
COVID-19:
Please take note of our visitor information on COVID-19.
Fuel Consumption and Emissions
911 Carrera Cabriolet (NEFZ)*
911 Carrera Cabriolet (WLTP)*
Macan Turbo (NEFZ)*
Fuel consumption/Emissions (NEFZ)*
Fuel consumption combined: 9,2 - 9,0 l/100 km
CO₂ emissions combined: 216 - 211 g/km
Macan Turbo (WLTP)*
Fuel consumption/Emissions (WLTP)*
Fuel consumption combined* (model range): 10,7 - 10,1 l/100 km
CO₂ emissions combined* (model range): 243 - 228 g/km
911 Carrera Cabriolet (NEFZ)*
Fuel consumption/Emissions (NEFZ)*
Fuel consumption combined: 9,6 l/100 km
CO₂ emissions combined: 218 g/km
911 Carrera Cabriolet (WLTP)*
Fuel consumption/Emissions (WLTP)*
Fuel consumption combined* (model range): 10,8 - 10,4 l/100 km
CO₂ emissions combined* (model range): 245 - 236 g/km
911 Turbo (NEFZ)*
Fuel consumption/Emissions (NEFZ)*
Fuel consumption combined: 11,1 l/100 km
CO₂ emissions combined: 254 g/km
911 Turbo (WLTP)*
Fuel consumption/Emissions (WLTP)*
Fuel consumption combined* (model range): 12,3 - 12,0 l/100 km
CO₂ emissions combined* (model range): 279 - 271 g/km