From 0 to Wow. With every experience.
Welcome to the Porsche Experience Centre Leipzig.
Porsche has stood for innovation, timeless design and dynamics for 75 years. What has been driving us again and again? We want to fascinate people and inspire them time and again. And this applies for every one of our vehicles. And for each of our experiences in the Porsche Experience Center Leipzig, too.
Visit us as part of our broad range of experiences on offer: be it a tour of the plant, culinary highlights or a driving event. We have the right experience for everyone – for sports car fans, dreamers, discoverers, their friends and the whole family.
Do you like to be spontaneous? Then simply come round during our opening times without prior notice. View our vehicle exhibition featuring current and historic Porsche models. Or enjoy a relaxed view of the circuit in our Carrera Café. You can also book a tour of the plant or a driving experience according to availability on site. No matter if your visit was planned with anticipation or you're here spontaneously: we welcome everyone.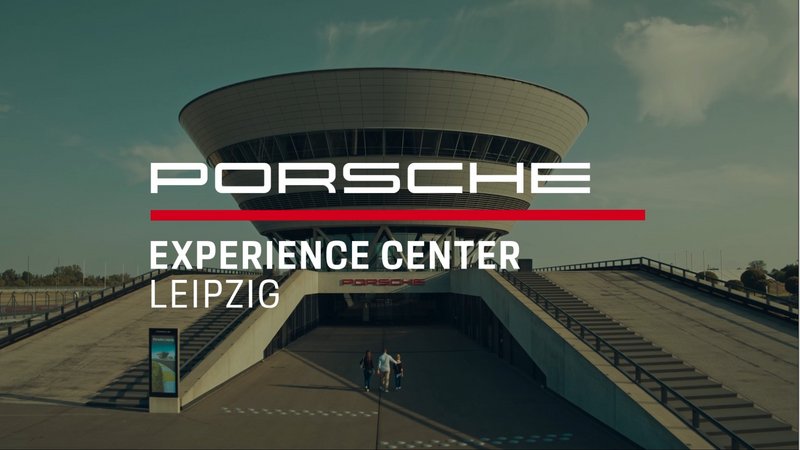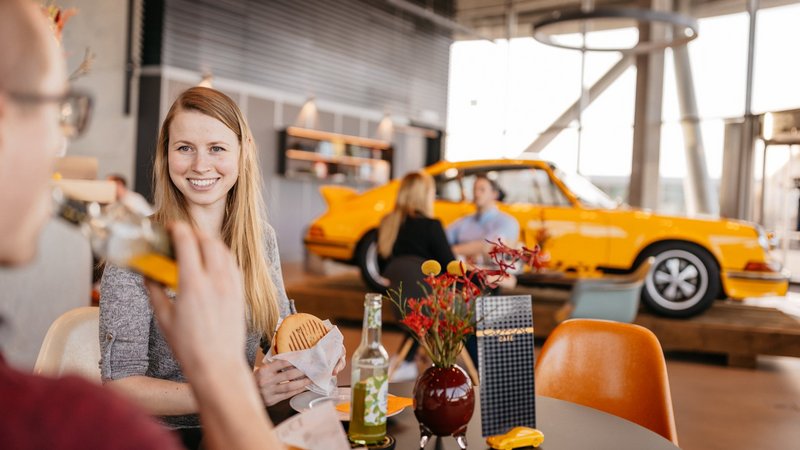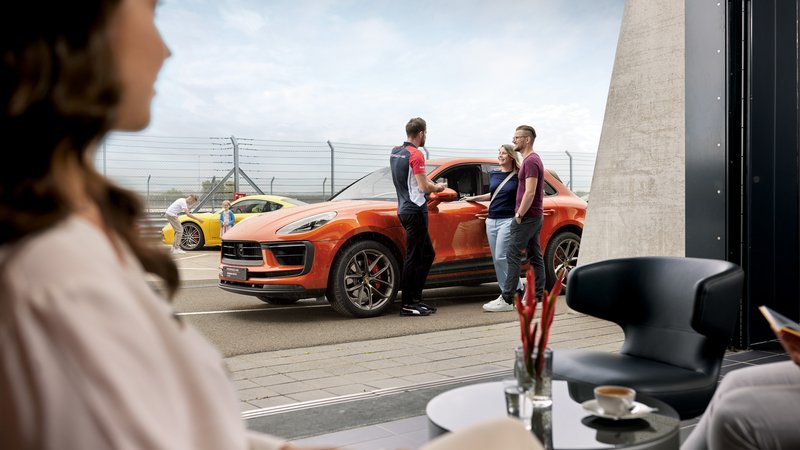 For spontaneous visitors.
Just roll up? Now you can at the Porsche Experience Centre! You can visit the new Carrera Café for a coffee and a snack, or climb into the fully-electric Porsche Taycan CT as part of our Porsche joyride: a sightseeing trip for the whole family that can be booked on site.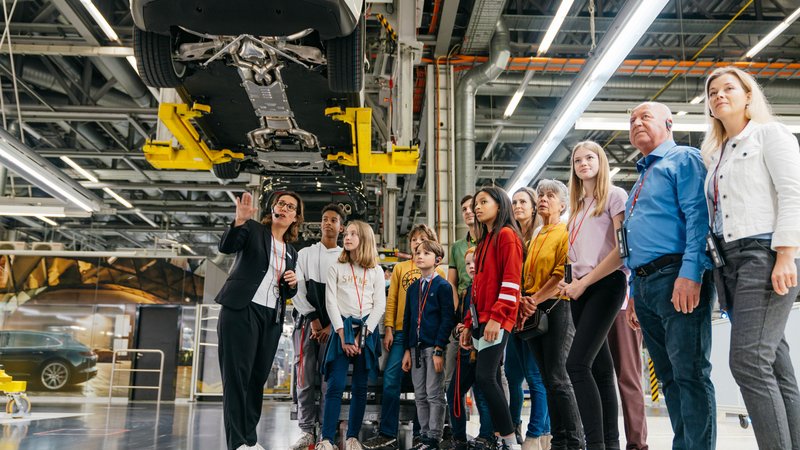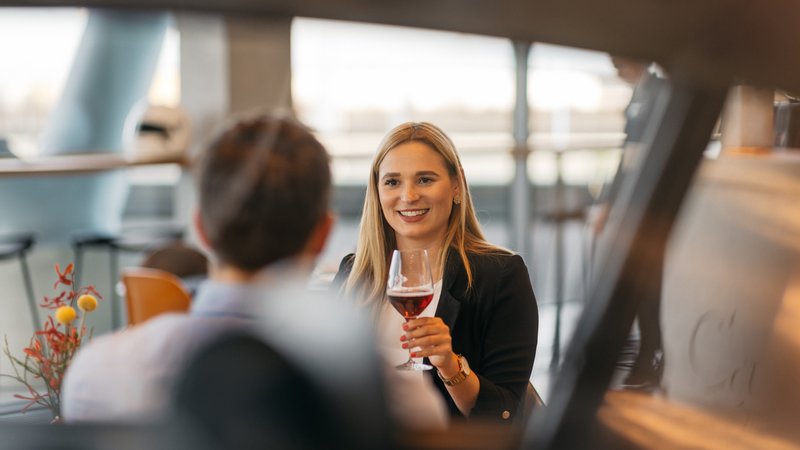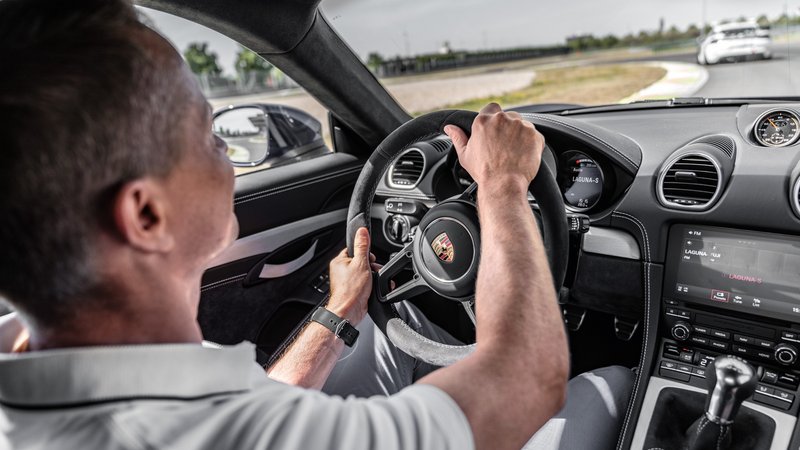 For adventure seekers.
Visit, enjoy, drive? We have the right Porsche experience for everyone. Whether it's a factory tour, dinner in the Porsche Restaurant or a driving event, in the cockpit with a motorsport professional or at the wheel of a Porsche of your choice – choose your experience and the desired date in advance, because anticipation is half the fun.
Address:

Porsche Experience Center Leipzig
Porschestraße 1
04158 Leipzig

Entrance is on Porschestrasse, Gate 1 North,
Visitor Entrance Porsche Experience Center.

E-mobility:
DC fast charging stations: 12 x 350kW
AC charging stations: 8 x 22kW
Open 24 hours a day, 7 days a week.
Click here for more information.
Fuel Consumption and Emissions
911 Carrera Cabriolet (WLTP)*
911 Carrera GTS Cabriolet (WLTP)*
Taycan Turbo Cross Turismo (WLTP)*
911 Carrera Cabriolet (WLTP)*
Fuel consumption/Emissions (WLTP)*
Fuel consumption combined* (model range): 10,8 - 10,4 l/100 km
CO₂ emissions combined* (model range): 245 - 236 g/km
911 Turbo (WLTP)*
Fuel consumption/Emissions (WLTP)*
Fuel consumption combined* (model range): 12,3 - 12,0 l/100 km
CO₂ emissions combined* (model range): 279 - 271 g/km
911 Carrera GTS Cabriolet (WLTP)*
Fuel consumption/Emissions (WLTP)*
Fuel consumption combined* (model range): 11,3 - 10,5 l/100 km
CO₂ emissions combined* (model range): 256 - 239 g/km
718 Cayman GT4 (WLTP)*
Fuel consumption/Emissions (WLTP)*
Fuel consumption combined* (model range): 11,1 - 10,7 l/100 km
CO₂ emissions combined* (model range): 251 - 242 g/km
911 GT3 (WLTP)*
Fuel consumption/Emissions (WLTP)*
Fuel consumption combined* (model range): 13,0 - 12,9 l/100 km
CO₂ emissions combined* (model range): 294 - 292 g/km
Taycan Turbo Cross Turismo (WLTP)*
Fuel consumption/Emissions (WLTP)*
Electrical consumption combined (weighted) (model range): 24,2 - 21,2 kWh/100 km
Electrical range combined (EAER) (model range): 423 - 485 km
Electrical urban travel range (EAER city) (model range): 533 - 616 km
Cayenne Turbo (WLTP)*
Fuel consumption/Emissions (WLTP)*
Fuel consumption combined* (model range): 14,1 - 13,5 l/100 km
CO₂ emissions combined* (model range): 319 - 305 g/km