High performance needs to be mastered.
Performance – a two-day advanced course.
Welcome to a new level! After you have successfully completed the Precision training, the Performance training is about further optimising the basic skills you have already learned through driving tricks and expanding your experience. Your emotions will also reach a new level with every lap.
We noticeably shift up a gear. Compared to the Precision training, we increase the driving speed and thus the difficulty. With each new challenge, you'll be surprised to discover what is possible with a sports car. In addition to a driving dynamics-oriented theory section and advanced exercises on the subject of driving safety, the first day includes continuous familiarisation and optimised driving through curves. You won't be tackling just any curves on our circuit, but detailed replicas of the world's most famous motor sport racetracks. Experience centrifugal force at the highest level of motor sport.
With every lap, we fine-tune your vehicle control skills. After all, braking with pinpoint accuracy before corners and avoiding unnecessary steering movements are above all a matter of practice. And believe us: repetition has never been so much fun.
In addition to guided driving, 'free driving' is also on the agenda – the opportunity to further refine your knowledge of the entire course and become even more confident. Time probably doesn't get much more intense than this, so your adrenaline is at the limit lap after lap. The eagle-eyed instructors of the Porsche Track Experience Leipzig keep a close eye on your drive and evaluate your learning success afterwards.
Once you have completed the Performance training, you will be ready for the next big step and an even more demanding development level – the Porsche Track Experience Master training.
Steering and gaze technique
Advanced understeer and oversteer
Recognising and implementing the ideal line
Efficient use of all driving dynamics control systems
Guided driving
Free driving with driving style evaluation
Minimisation of undesired load change reactions
Course duration: two days
Pre-qualification: Precision
Participation requirements: minimum age 18 years and possession of a valid driving licence
Vehicle: own vehicle or Porsche rental vehicle
Training objective: knowledge of driving dynamics and vehicle control at low and higher speeds
Follow-up courses: Master, Master GT and training specials
Participation fee: €2,350 *
Accompanying person: €300 (Minimum age of 18 years) *
Personal instructor: €4,500
* incl. beverages, barbecue and lunch
718 Cayman GTS: €2,100
718 Cayman GT4: €3,000
718 Cayman GT4 RS: €3,600
911 Carrera: €2,700
911 Turbo: €3,600
911 GT3: €4,100
911 GT3 RS: €4,800
Deductible in case of damage:
911 GT3, 911 GT3 RS: €20,000
Other models: €10,000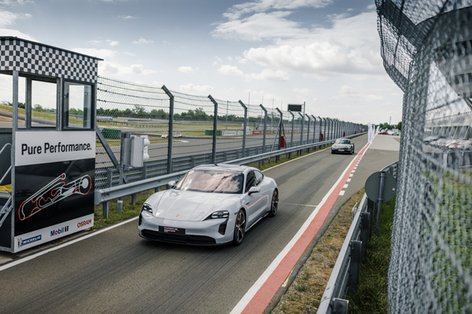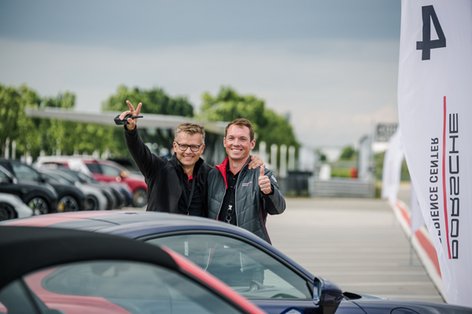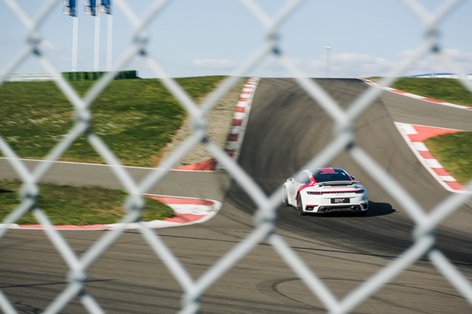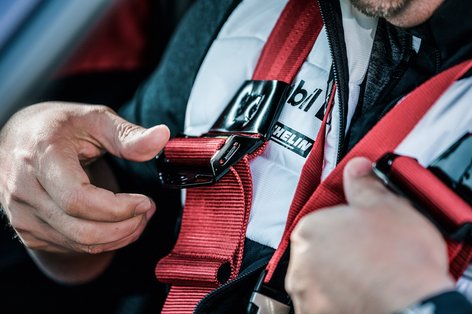 Fuel Consumption and Emissions
911 GT3 (WLTP)*
Fuel consumption/Emissions (WLTP)*
Fuel consumption combined* (model range): 13,0 - 12,9 l/100 km
CO₂ emissions combined* (model range): 294 - 292 g/km
911 Turbo (WLTP)*
Fuel consumption/Emissions (WLTP)*
Fuel consumption combined* (model range): 12,3 - 12,0 l/100 km
CO₂ emissions combined* (model range): 279 - 271 g/km
Taycan Turbo (WLTP)*
Fuel consumption/Emissions (WLTP)*
Electrical consumption combined (weighted) (model range): 23,6 - 20,2 kWh/100 km
Electrical range combined (EAER) (model range): 435 - 507 km
Electrical urban travel range (EAER city) (model range): 537 - 630 km